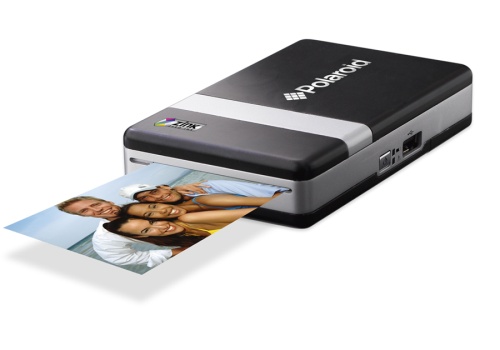 I'M VERY EXCITED FOR THIS.....
"Once celebrated for cameras that made their own prints, Polaroid Corp. plans to update the concept this year by selling a portable printer for images on cell phones and digital cameras.

And like those old Polaroid instant-film cameras, the new printers should have a wow factor: they require no ink, because they employ a thermal printing technology from startup Zink Imaging Inc." (msnbc.com)


I WISH I STILL HAD A POLAROID, WHENEVER I SEE SOMEONE WITH ONE I MAKE A POINT TO TAKE A PHOTO! THESE PORTABLE PRINTERS WON'T BE RELEASED UNTIL SOMETIME IN 2009, BUT THAT WILL BE SOONER THAN YOU THINK, SO START SAVING (i know i am). 
OLD SCHOOL POLAROID CAMERA FOR YOU TO ENJOY (throwback!):